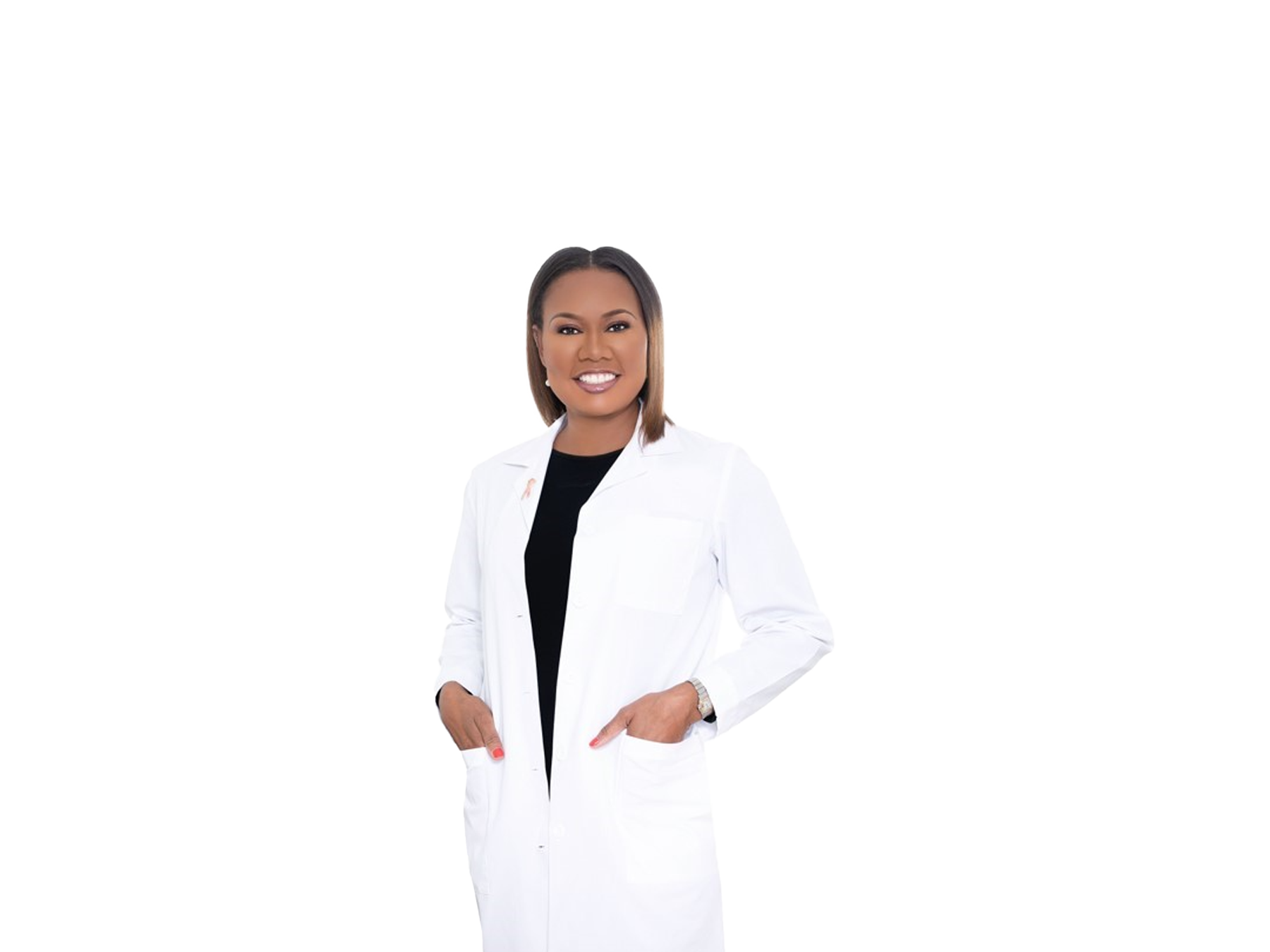 Vikisha Fripp, M.D.
Vikisha Fripp, M.D., F.A.C.S is a board-certified plastic and reconstructive surgeon and women's health advocate. She is a natural leader and has been recognized for her leadership skills throughout her life. Dr. Fripp is the first person to complete the combined BS/MD program at Fisk University and Meharry Medical College in Nashville, Tennessee.
In medical school, she received many honors and was inducted into the medical honor society, Alpha Omega Alpha. She completed her General Surgery training at Howard University Hospital, earning 'Intern of the Year', 'Resident of the Year' twice and graduating as 'Chief Resident of the Year.'
Her Plastic and Reconstructive Surgery training was completed in 2006 at the prestigious Cornell University – New York Presbyterian Hospital.
She is a Diplomate of the American Board of Plastic Surgery (ABPS), Fellow of the American College of Surgeons (FACS), a member of the American Society of Plastic Surgeons (ASPS), The Association of Women Surgeons (AWS), and Vice President of the AWS Foundation Board.
She is currently the Vice-Chairman of the Board of Medicine for the District of Columbia.
Dr. Fripp believes Plastic Surgery allows the surgeon and patient to sculpt individual creations. She believes strongly in the importance of self-care and having a well-balanced diet and exercise routine.
Dr. Fripp is a member of the Class of 2013 Leadership Greater Washington and continues to be active in the profit and nonprofit sectors of DC, improving the city for all its residents. She has an active 10-year-old daughter and 8-year-old twin boys. Dr. Fripp is an avid runner. She has completed several international and domestic marathons and half marathons. She is currently preparing to publish her first book on her unique experiences in medicine.
Download PDF
Back To All Physicians