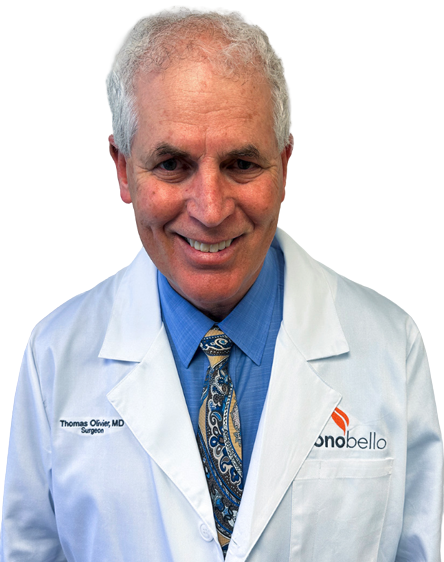 Thomas Olivier, M.D.
Dr. Thomas Olivier was born in Los Angeles, CA, and moved to St. Louis so his younger two daughters could attend a school for the deaf. He comes from a large family in CA and he is one of six boys. He spent one year in Australia studying microsurgery. During his time in Australia, he was awarded the Sir Lawrence Muir Fellowship in Microsurgery. During his time at St. Anthony's Medical Center, he was Chief of the Plastic Surgery Division. His medical philosophy is to provide excellent individualized care to each patient.
When not operating, he enjoys golfing, backpacking, and traveling. His favorite charities are Doctors Without Borders and Habitat for Humanity.
Download PDF
Back To All Physicians