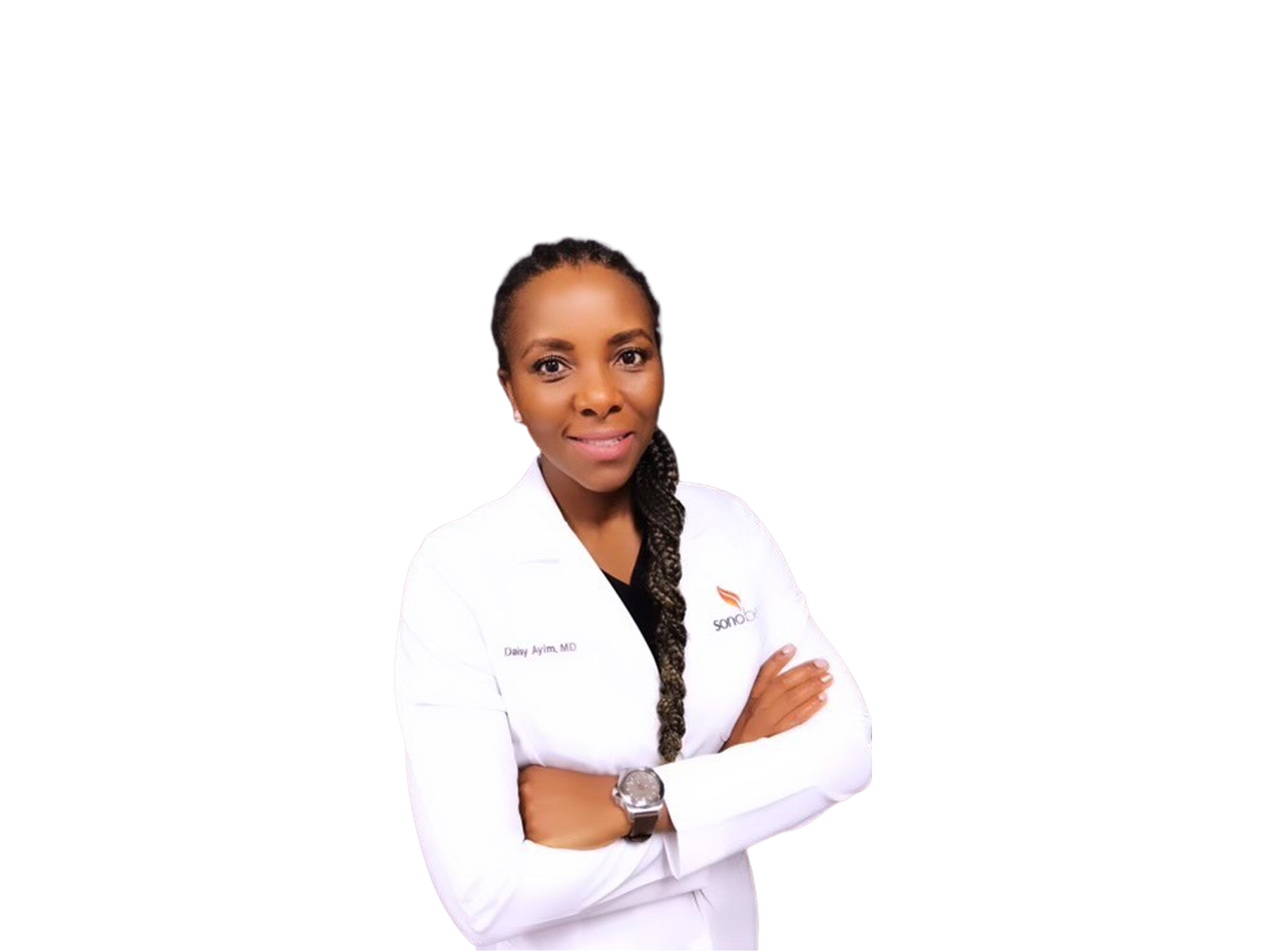 Daisy Ayim, M.D.
Dr. Daisy Ayim is Board Certified by the American Board of Cosmetic surgery and by the American Board of Obstetrics and Gynecology. She completed her medical degree at University of Texas Medical Branch at Galveston in Galveston, TX.
Dr. Ayim completed her internship in General surgery at St. Joseph Medical Center / The Methodist Hospital in Houston, TX.
She completed her residency in Obstetrics and Gynecology at Howard University Hospital in Washington D.C.
Dr. Ayim did fellowship training in Cosmetic surgery at Anderson Sobel Cosmetic in Bellevue, WA.
A fun fact about Dr. Ayim is she is a Biochemist.
When she is not in the operating room, she enjoys hot yoga, running, and traveling.
Download PDF
Back To All Physicians